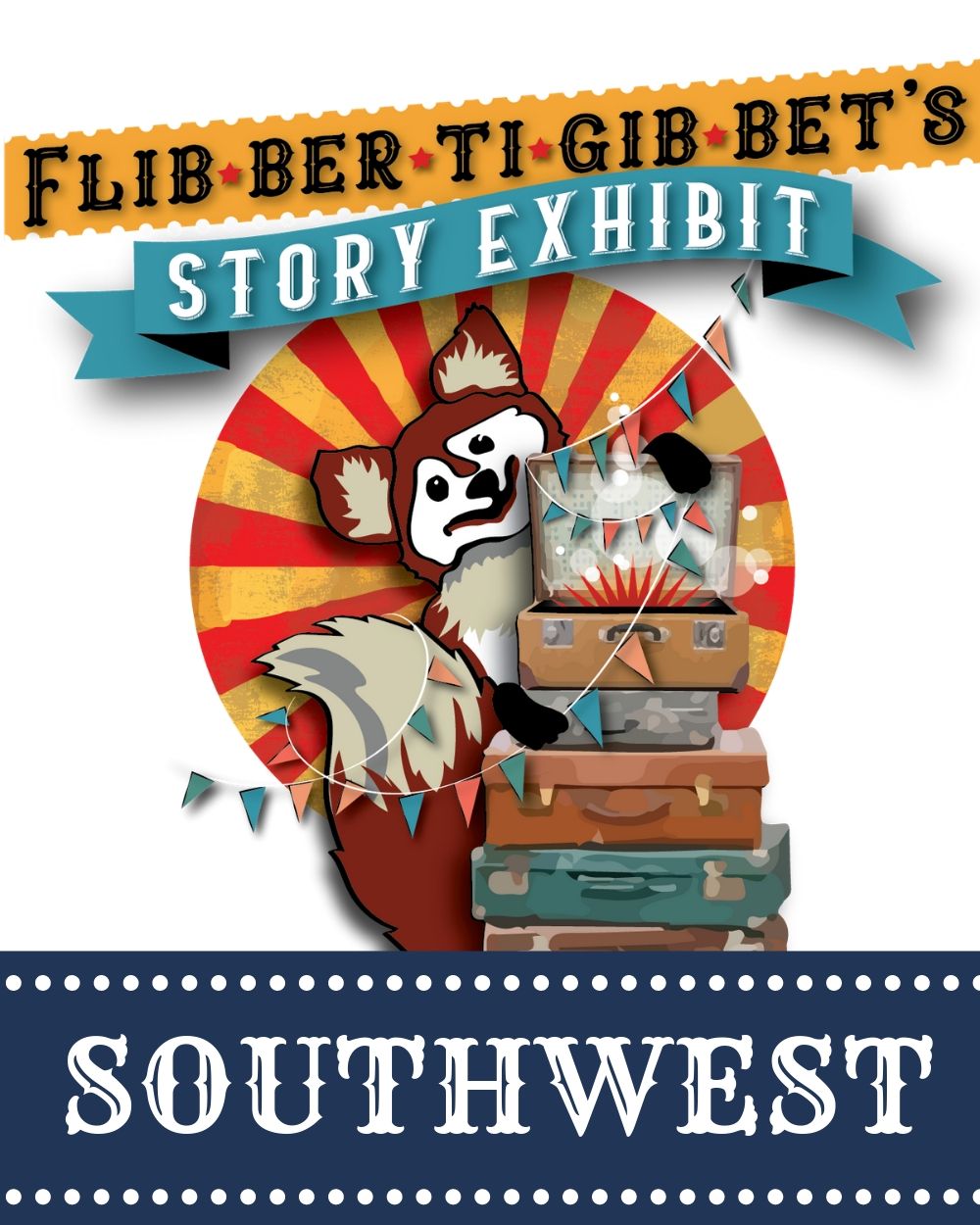 Flibbertigibbet's Story Exhibit
When
Runs from Wednesday October 9 2019 to Saturday October 12 2019
Approximate running time: 1 hour
Venue
Performance Notes
×
Compiled, Created, Designed and Directed by Nikki Loach Part of Quest Theatre's Sweet Pea Neighbourhood Touring Series
"It's gobblety gook, it's all in the soup, it's cardiovascular, it's so spectacular! It's the marvelous wonderful Flibbertigibbet's Story Exhibit!"
The Story Exhibit has come to town! But where is Mr. Flibbertigibbet? Will Sarah and Alix find the keys to the various story suitcases, and more importantly, will they have the courage to perform his collection of fantastical tales? Told in a relaxed format through songs, interactive participation, and various puppetry styles, this show is sure to skyrocket little people's imaginations, rhythm boxes, wonder wheels, giggle nooks, and funny bones.GRADE RECOMMENDATION: Pre-K – Gr 3 (designed for ages 3-7)
Itty Bitty Sprouts (children under 2yrs) can attend the show for free! If you have a child under 2 years old, please be sure to book an "Under 2" ticket to present at the door.
If you are a part of a group, and would like to book more than 10 tickets, please call our Box Office at 403-264-8575 to book using our group rate!
* For the cSPACE Performances ONLY * Join us one hour before and after the performance for playtime in our rehearsal hall on a soft playground provided by our friends at Sprog and Sprocket!
RUNNING TIME: Approx. 1 hour