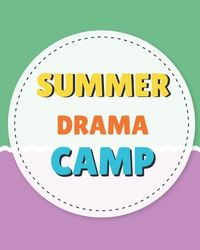 Summer Camp - Treks (Ages 9-12)
When
Runs from Monday July 10 2023 to Friday August 18 2023
All Day Event
Venue
Program Notes
×
Treks (One week camp) for ages 9 - 12
This camp acknowledges this age group's ability to weave complex stories and build multifaceted relationships. Working together young people are guided to consider others ideas to satisfy the best story outcome. Group support and encouragement often lead to utilizing humour and extreme character exploration. Campers blossom at this age and confidence and group achievement is often a by-product of the fun!
Fee includes: - Quest Theatre T-Shirt - Drop off from 8.30am - Theatrics from 9am-4pm with a professional theatre artist - Supervised lunchbreak (bring your own packed lunch Mon-Thurs)
Optional Healthy Hunger pre-ordered lunches (additional cost)
Provided Pizza Lunch Fridays (Including a drink, pizza and a snack)
Outdoor time
Daily "Celebrations" (performance sharing at the end of the day for all campers)
After care until 4:30pm (or until 5pm for additional cost)
Performance on the final day of camp for family members to watch
Additional child care is available for an extra fee of $35 per week. (4:30pm - 5:00pm)
Cancellation Policy: Cancellation is permitted (less a $50.00 administration fee) provided notice is given no less than 7 days prior to the first day of class. A $50 administration fee will also be applied if transferred towards another program. No refund will be given with less than 7 days notice unless a doctor's note is provided prior to the start of camp.